New Year Concert Played a Fresh Spring Chapter

2016-12-21

The 2017 TUST New Year String Concert was launched on TUST Binhai Campus On Dec.19 with the players from Vivace String Quartet of Tianjin Municipal Singing and Dancing Troupe.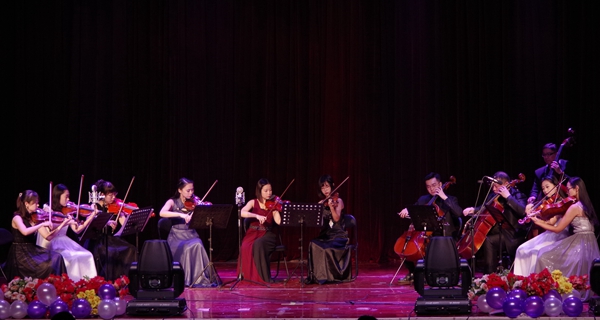 The opening episode string serenade was followed by a succession of world-famous music, including Blue Danube, Dance of the Cygnets, The Merry Widow Waltz, Tritsch-Tratsch polka, and the like. The performance is very entertaining and the famous Chinese lyric Butterfly Lovers pushed the concert to a climax.
In the end, the concert was concluded with Laputa Castle in the Sky, jointly played by the Orchestra of TUST Students' Art Troupe and the visiting troupe and left more for people to expect for the incoming new year.