Overview
Founded in 1958 as Tianjin Institute of Light Industry, TUST is jointly constructed by the Chinese central government and Tianjin municipality. It is a key comprehensive university with balanced disciplines in industry, science, arts, agriculture, economics, management, medicine and laws. The university offers a whole range of degree programs of different levels, and was among the earliest universities in China to offer study programs to international students.
The university has two main campuses: the Hexi Campus in the city proper and the TEDA Campus in the Tianjin Economic and Technological Development Area – the core of Tianjin New Coastal Area. The university covers an area of about 1 million square meters, with approximately 570,000 square meters construction area. The teaching equipment is valued at 718 million RMB Yuan ($100 million) while the library covers approximately 26,000 square meters and stores more than 1.87 million books and 3000 professional journals and magazines. There are more than 26,000 full-time students on campus and 2087 full-time faculty, including 713 full and associate professors, 685 master's and doctoral candidate supervisors.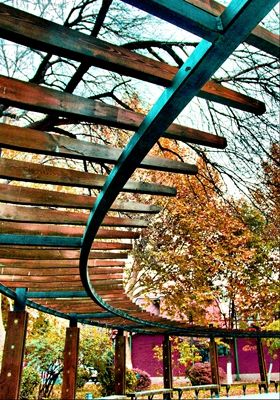 TUST has a mobile postdoctoral center for light industry technology and engineering and a mobile postdoctoral center of Tianjin municipal food processing engineering. TUST offers four doctoral programs, twenty master's degree programs, eleven professional master's degree programs in engineering, and sixty-seven undergraduate programs. There is a national key laboratory and many other research centers and a key labs at the state and municipal levels. The agricultural sciences, chemistry, biology and biochemistry, and engineering programs are all listed as world top 1% of Essential Science Indicators.
The university adheres to the principle of being an open educational institution. Currently TUST keeps on campus three joint bachelor's degree programs with KCG, Japan, Heroit Watt University, UK and Southern Cross University, Australia. It invites experts and scholars from home and abroad to give lectures, and conduct research on cooperative projects in science and technology. Furthermore, the university has established academic relations with more than forty colleges and research institutions in the USA, Japan, U.K., France, Russia, Australia, Canada, Germany, Sweden, Finland and Korea. The education programs of international cooperation have been expanded and improved in both size and content. Each year, the university sends excellent undergraduates to study abroad in the international exchange program.
The university has undertaken two hundred and twenty–one key projects at the national or provincial level that are supported by the Eleventh Five-year Plan, projects of the "973" and "863" Programs at the state level, Fok Ying Tung Education Fund project, etc. It has won 69 national awards for its scientific and technological progress and the faculty has published more than 10,000 scholarly papers.