Russian Delegation Visits TUST Lab

2021-03-25
In March, a Russian official delegation headed by Mr. Zerohovtsev from the Russian Embassy in Beijing, visited TUST and was warmly welcomed by Prof. Lu Fuping, the President of TUST.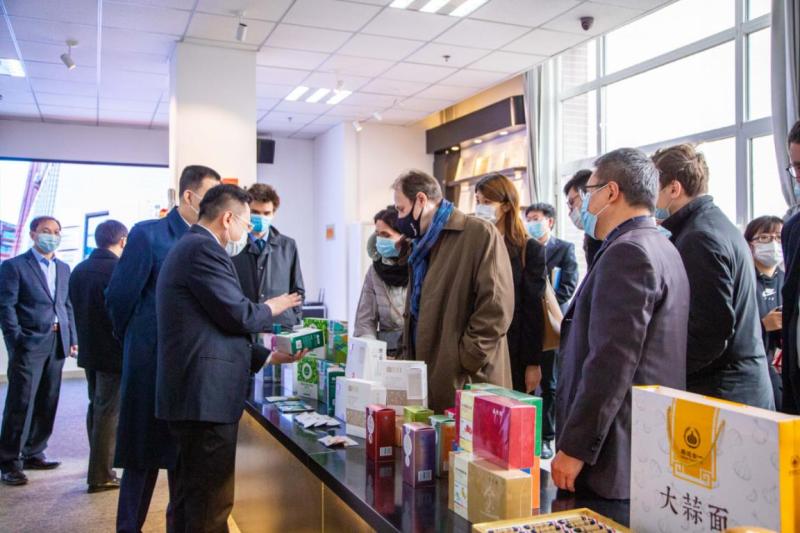 The delegation visited the Sino-Russian Food Science Research Center, a joint lab between TUST and Moscow State University of Technology and Management (MSUTM) dedicated to research in food ingredients, nutritional assessment and functional development of animal by-products.
TUST and MSUTU will have a joint conference on "The challenge of food nutrition & safety in the new era"in July 2021 to exchange research information and results as agreed by the two universities.
Both Lu and Zerohovtsey vowed to further enhance efforts in scientific research and students cultivation and boost exchanges between TUST and Russian Universities.