Leaders of TUST Meet Education Officials of Thailand

2018-10-11

On September 17, Xing Jun, Secretary of the Committee for Discipline Inspection, met Soulage, Headmaster of Assumption College Rayong of Thailand, Werachai, Headmaster of Benzhama Middle School, and Wuttichai, Headmaster of Streesmutprakan School. Leaders of the Office for International Academic Exchanges and Confucius Institute of Assumption University also met the guests.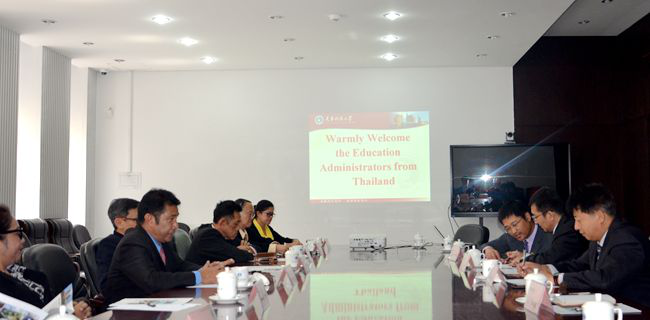 In order to make presidents and headmasters of Thailand's universities, middle schools, and primary schools learn more about Chinese language, culture, education, and society and facilitate Thai local governments and education institutions to provide and develop Chinese culture courses, Confucius Institute of Assumption University invited 10 presidents and headmasters and education officials who have played a key role in promoting local Chinese language teaching. These guests paid a seven-day visit to Beijing and Tianjin on September 16-22, 2018. During their visit, they would have exchanges with major leaders, teaching fellows, and project officials of Confucius Institute Headquarters (Hanban), Tianjin Municipal Education Commission, and universities, middle schools and primary schools in Tianjin. All education officials involved came from colleges and universities offering courses of Confucius Institute of Assumption University and its partner colleges and universities.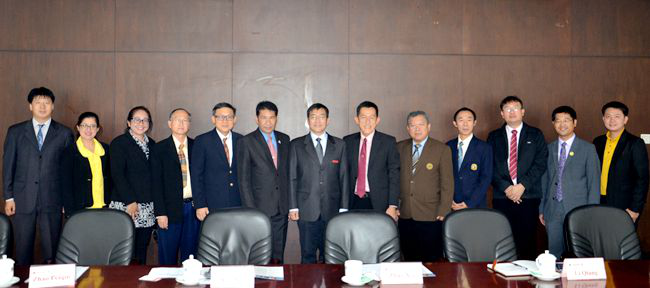 Xing Jun extended welcome to the education officials of Thailand, and said that their arrival added more color to the anniversary. He also introduced the education features and history of TUST. These education officials of Thailand expressed thanks to TUST for the invitation and hospitality, and said that they expected more cooperation and communication with TUST with Confucius Institute of Assumption University as a bridge. The two sides engaged in in-depth exchanges on short and long-term study of Thai students to TUST.