CADA Annual Forum Held at TUST

2021-03-26
March 20th witnessed the opening of China Alcoholic Drinks Association (CADA) annual forum on TUST campus. A new CADA research institute on the innovative development technology was also revealed to the world.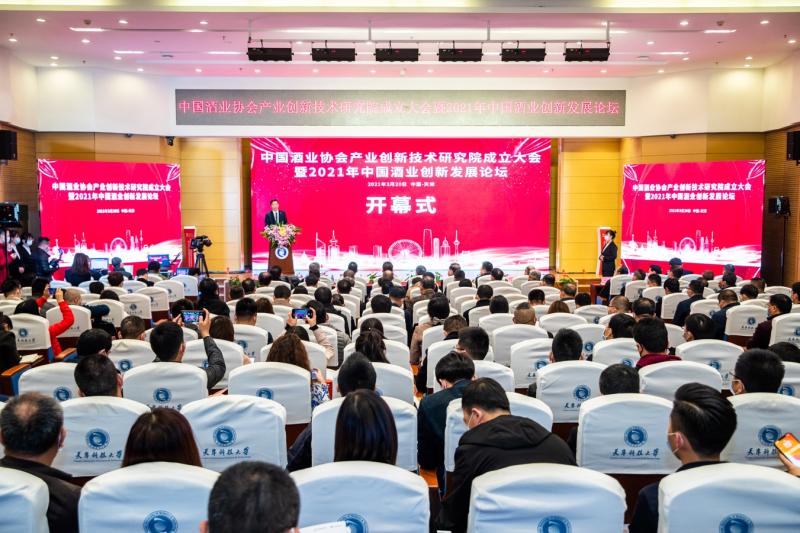 Around 150 experts from CADA, famous brewers and governmental officials attended the event.
Dr. Han Jinyu, the chairman of TUST council, says the forum provides a good platform for the understanding of brewing technical innovation. As a traditional powerhouse of brewing technology research, TUST cultivated many backbone engineers and managers for the brewing industry.
Prof. Lu Fuping, President of TUST and the newly elected director for the research institute, says TUST will promote international exchange and collaboration for research on bio-tech and bio-industry in response to the national belt and road initiative.
On the forum, the participants shared and exchanged information on the core technology and innovation in alcoholic drinks, and discussed multiple ways to promote research and development in key technology in the industrialization.