TUST Professor Named Editor of Top Journal

2021-04-14
Professor Wang Shujun, the director of national key lab on food nutrition and safety, was recently named an associate editor of Cereal Chemistry, a top journal of American Association of Cereal Chemists International. Shujun is responsible for the reviewing of contributions on structure and quality of starch.

Cereal Chemistry was founded in 1924. It is an international journal publishing high-quality scientific papers reporting significant, recent research in the areas of genetics, composition, processing and utilization of grains, oil seeds and specialty crops.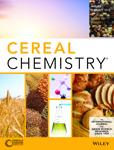 Shujun is the author to one book, editor to five books and he also published over 120 SCI papers. His research interest is carbohydrate chemistry (starch in particular) and nutrition.